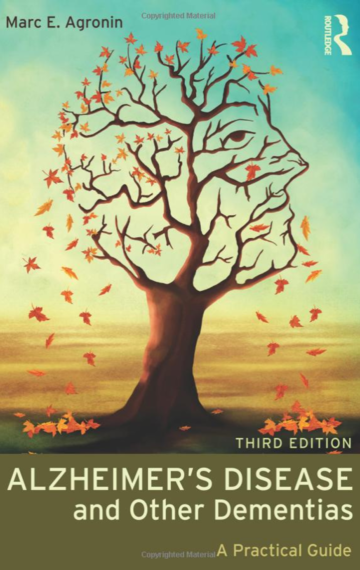 Publisher:

Routledge / Taylor & Francis Group

Available in:

Paperback

Published:

January 1, 2014
Buy on Amazon
Buy on Barnes & Noble
FOR ANY CLINICIAN WORKING WITH PATIENTS WITH DEMENTIA:
Alzheimer's Disease and Other Dementias: A Practical Guide, 3rd Edition
While there are many books on dementia, few are able to bring together the scientific and medical information with an appreciation for the human being behind the dementia. Marc Agronin not only pulls off this feat, but he does so in a readable, up-to-date, informative fashion. This is truly a practical guide.

-Peter V. Rabins, MD, co-author of the best-selling The 36 Hour Day
A comprehensive guide to understanding and treating all forms of dementia, as well as associated psychiatric problems such as agitation and depression. Dr. Agronin also covers how to conduct a comprehensive dementia work-up, how to care for caregivers, and how to address ethical and legal issues.