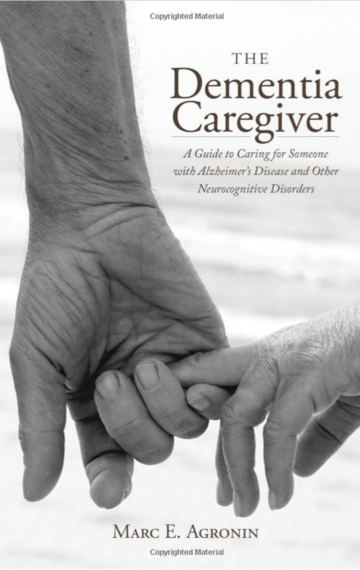 Publisher:

Rowman & Littlefield Publishers

Edition:

1 edition

Available in:

Hardcover, Kindle

ISBN:

ISBN-13: 978-1442231917, ISBN-10: 1442231912

Published:

October 22, 2015
Buy on Amazon
Download Kindle Version
FOR ANYONE CARING FOR SOMEONE WITH DEMENTIA:
The Dementia Caregiver: A Guide to Caring for Someone with Alzheimer's Disease and Other Neurocognitive Disorders.
An essential guide for anyone caring for a loved one affected with a dementing illness, like Alzheimer's . . . readable . . . practical . . . this book is an enormously helpful caregiver job training manual.

– Kenneth Hepburn, PhD, Professor,
Nell Hodgson Woodruff School of Nursing, Emory University
In these pages, Dr. Agronin guides readers through a better understanding of the changes their loved one may be going through when afflicted with Alzheimer's disease or any other form of dementia. The entire diagnostic process is described with information on every form of cognitive impairment, from mild memory changes to the most advanced stages of various forms of dementia, also known as neurocognitive disorders. The Dementia Caregiver covers every topic needed by caregivers, including practical ways to manage common medical problems, depression and anxiety, and behavioral changes. The book also emphasizes brain-healthy lifestyles and ways in which caregivers can care for themselves.
Publisher: Rowman & Littlefield / Publication Date: 2016 / Hardcover and paperback available