HOW WE AGE: A Doctor's Journey into the Heart of Growing Old
A young doctor's reflections on his experiences as a nursing-home psychiatrist—and the remarkable stories of vitality, connection, and growth that transformed his view of aging In the tradition of Atul Gawande and Sherwin Nuland,
Marc Agronin
writes luminously and unforgettably of life as he sees it as a doctor. His beat is a nursing home in Miami that some would dismiss as "God's waiting room." Nothing in the young doctor's medical training had quite prepared him for what he was to discover there. As Agronin first learned from ninety-eight-year-old Esther and then from countless others, the true scales of aging aren't one-sided—you can't list the problems of aging without also tallying the hopes and promises. Drawing on moving personal experiences and on in-depth interviews with pioneers in the field, Agronin conjures a spellbinding look at what aging means today—how our bodies and brains age, and the very way we look at aging. To Read About Dr. Agronin's Top Ten Tips on Aging Well,
click here
Video from The Today Show
Article from The NY Times – Doctor Focuses on Minds of the Elderly
An Article on Dr. Marc Agronin's practice appears in the Sunday, May 1, 2011 edition of The New York Times.
Click Here to Read the Article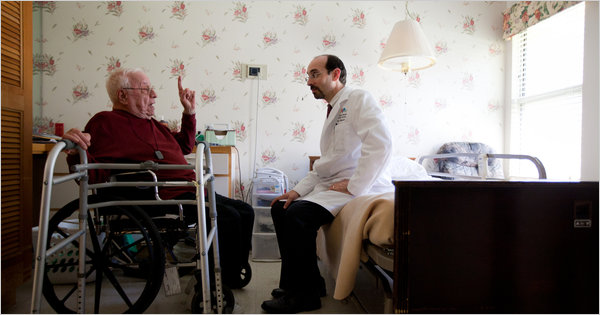 Video from CNN
Dr. Marc Agronin appeared on June 2, 2011.

Video from Boston Fox 25
Dr. Marc Agronin appeared on October 17, 2011.

Video from Greater Boston With Emily Rooney WGBH
Dr. Marc Agronin appeared on October 17, 2011.